About AADI's
Aadi – the first step of learning, will have a five-dimensional education. There will not be any kind of examination as part of aadi education, but every day observation by the guide, their remarks throughout the year will decide whether a child move further or remains little longer in the same class. Nobody fails, nobody passes. Examinations will not have any place in aadi. That will change the whole perspective from the future to the present – as what a child is doing this moment will be decisive.
The teaching will not be done in the old-fashioned way, because television, computer and other audio-visual aids can do it in a far better way, can bring the latest information without any problem. The teacher will only be a guide to show the right channel, to show how to use the computer, to find the latest information for the children.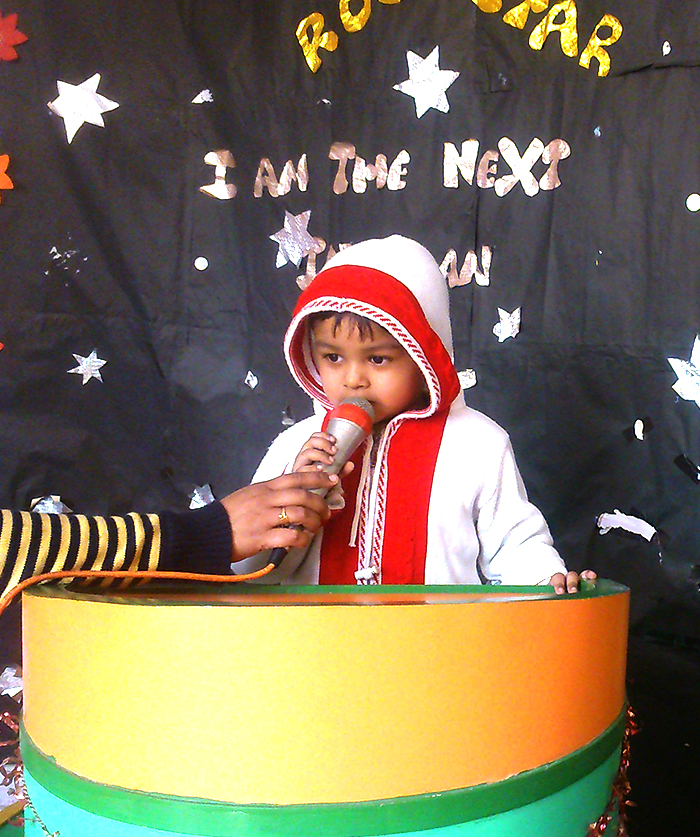 Gallery of our classes
We provide three classes with nine to twenty children each aged twelve months to six years of age.
Parent's Speak
We have an excellent teacher to child ratio at our AADI Play School to ensure that each child receives the attention he or she needs

Hardik Gupta
Batch:2018-2019
We would like to thank you for each and everything you have done for My son (HARDIK). He has learnt so many things and had loved his time with you all. Our experience of playgroup in your school has been fantastic and we would definitely recommend to others.

Garvit Mehra
Batch-2016-2017
It was a chance taken by sending my child to a new place to learn and it was blind hope BUT I am really fortunate with all the learnings,knowledge,information,etc of my child after been part of Aadi play school. Cheerful experience!!

Suansh Mehra
Batch-2019-2020
As my elder child already been a part of Aadi, my second child is also got into the same kindergarten. He Enjoys,Loved and Learn there. And I believe the outcome will be gladdening..

Avyan Bhasin
Batch-2019-2020
My child is very happy while going to the school. All the teachers are very hard working I love the progress of my child. I would definitely recommend this school to other parents. Thank you

Anika Jain
Batch-2018-2019
This was golden start of her life. Anika was so lucky that she get Aadi Play school as a start-up of her academic life. She enjoyed and leaned a lot there . Even after one year she has remember her Aadi Play school days and miss a lot all Teachers and Support Staff.